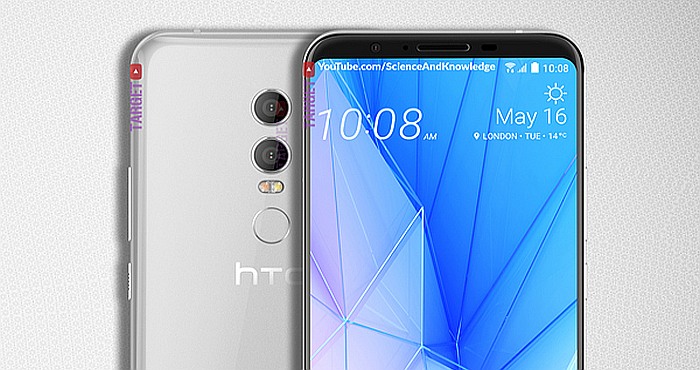 The HTC U12 Squeezable Smartphone. An onslaught of recent leaks has basically given away all the core specs on the new HTC U12+, and as we approach the official release, we find it to be just as amazing as we have expected. In fact, it is expected to easily compete with other smartphones on the higher end of the market.
The U12 PLUS is HTC's 2018 flagship phone and has only the highest specs, making it a great alternative to some of the higher priced Androids such as the Huawei P20 Pro, the Google Pixel 2 XL and the Samsung Galaxy S9.
As far as specs, here are just a few of the ones you can expect on the HTC U12+:
6-inch QHD+ Super LCD display
Gorilla Glass Protection
2880 x 1140 resolution at 537 ppi
All glass design
Large, 3500 mAh battery (in lieu of wireless charging support)
Qualcomm Snapdragon 845 processor at 2.8 GHz
Six gigs of RAM
Internal storage in either 64 or 128 gigs
MicroSD support (for up to 2 TB (terabytes) of flex storage)
IP68 certification/water and dust resistance
Two front facing cameras with 8 megapixels
Two rear cameras, one with a 16-megapixel wide-angle lens, and the other with a 20-megapixel telephoto lens.
Android 8.0 Oreo
However, the focus still tends to weigh on the squeezable technology that comes with the HTC U12+, which does not mind taking things to a whole new level. The squeezable tech will allow you to squeeze the sides of the handset, which will then trigger certain apps or specific shortcuts. There is the new added addition of the ability to shrink screen size by double tapping the smartphone's side. This is a great feature to have, considering the six-inch display size, especially as far as one-handed operation is concerned.
The HTC U12+ has already come available for preorder. You can find it on Verizon, T-Mobile, AT&T, or it can come unlocked, all for the price of about $799.99 USD. If you opt for the unlocked version, it will still be compatible with most all carriers. You will also have two options in the way of color, including Translucent Blue and Ceramic Black.
The Verge had this to say: "Ergonomically, this phone steps back from the bulk of the U11 Plus and is much better off for it. Plus, the U12's camera has me psyched already. Oh, and if you're wondering why there's no U12 from HTC: the company says it didn't want to mislead people into thinking there'd be a "Plus" edition of this phone six months down the line. This is the U12 flagship."