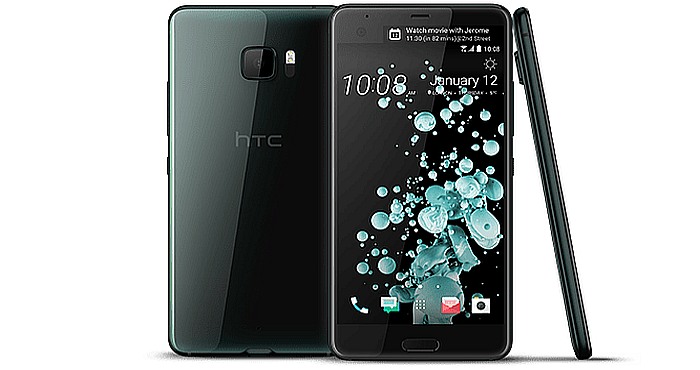 It has the best technology yet in the market now, the most developed and improved mobile available right now in my opinion, they made this phone in a great way, they gathered all the technology anyone could need in one device, they don't forget that we are in 2017 when the selfie is the way which people express their feelings and moods, so they made the front camera of HTC U Ultra (selfie camera) lets you easily switch between the high-resolution detail of 16MP and the unparalleled 4x light sensitivity of new UltraPixel.
With a total body weight of around 170gm, and about 7.99 mm of thickness, and 5.7 inch QuadHD screen, covered with Corning Gorilla Glass 5, HTC U Ultra runs with 7.0 (nougat) Android version and comes with HTC Sense, which is a new technology that take information from third party and gives you suggestions based on what you do.
HTC U Ultra has a great primary 12MP camera with f/1.8 aperture, it allows you to record 4K videos with 3D audio, and a front camera of 16MP f/2.0 with a panorama selfie and live makeup that allows you to record Full HD 1080 videos.
It comes with a great battery that keeps up with you for 26 hours on 3G/4G connections, it is a 3000 mAh battery that has 2 moods, Power saving mode and Extreme power saving mode.
It has a strong processor, Qualcomm® Snapdragon™ 821, 64 bit quad-core, up to 2.15 Ghz, and a good memory of 64GB, And around 4GB of ram, the available storage for users about 50GB, you can use MicroSD up to 2TB (Use SIM2).
Because your inner ear is as unique and HTC cares about it, the HTC USonic audio platform analyzes your inner ear and automatically adapts the sound profile to optimize your listening to give you a great audio listening experience, It also comes with a second small screen next to the front camera, the big 5.7″ screen is great for everyday use, while the new second screen is perfect for fast, convenient access to the things you use the most.
HTC assisting you with the exclusive
benefits, you can trade in your old HTC for the new HTC U Ultra, you will have free shipping, unlocked GSM, UH OH protection provides a one-time replacement for broken screens and water damage.
In the box you got:
HTC Rapid Charger 3.0
USB Type-C Cable
HTC Clear Case
HTC USonic™ Adaptive Earphones
Dust Cloth
SIM Tool
The most annoying thing about HTC U Ultra is the USB-C earphone jack, there is no 3.5mm jack, should we say goodbye for the 3.5mm jack at the end?